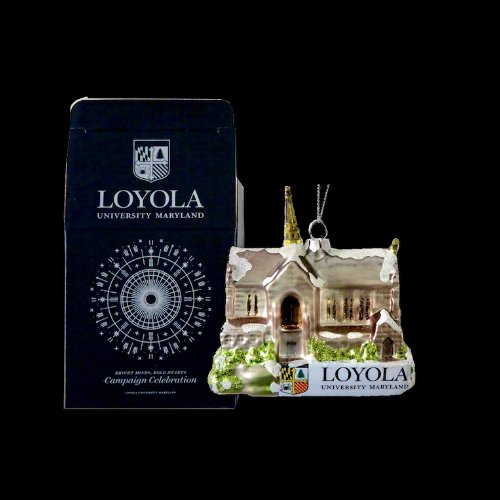 The process of making custom hand painted Christmas ornaments is truly fascinating. You might be surprised to know that almost every step in making these much-loved decorations is done by hand.
I recently had the pleasure of visiting my new glass Christmas ornaments factory team – what an incredible experience to see first hand how our beloved glass Christmas ornaments are made.
Everything from the initial sculpting work, to the actual glass-blown pieces and their final painting and assembly is ALL by hand.
The only process that reduces the production time is the making of a metal mould from the original sculpture. This allows the factory to blow the custom hand painted Christmas ornaments perfectly.
Firstly, each glass piece is made by heating a glass tube. Once the glass is hot and melting, it's placed inside a pre-made mould. Then the maker blows into the end of the glass tube, pushing the glass out to fill the mould.
After each ornament has been blown, they're filled with a solution to make the overall colour. Of course, silver and gold glass Christmas ornaments are extremely popular, but we all have many different coloured ornaments in our collection.
Did you know that the colour comes from inside the glass? The great thing about this is it means your Christmas ornaments don't lose that beautiful shiny finish or get scratched up over time.
After the silvering (or inner colouring) has been completed, each ornament is then meticulously hand painted on the outside.
The final step is the adding of custom features, most often glitter, to the outside of the ornament.
This is done by hand painting glue in the pattern of the desired glitter finish. Once the glue has been applied, the glitter is poured over each ornament, leaving that lovely glittery raised finish you see on many glass Christmas ornaments.
I'm so excited to add custom hand painted Christmas ornaments to my range of custom products – you can find out more about the production process and apply on my Custom Glass Ornaments page.
We've produced amazing pieces for the much-loved pop duo Daft Punk, Loyola College in Maryland, Third Man Records and several other clients – I can't wait to add more to my gallery in coming years!
Check out the photo gallery of cute ornament samples I found at the factory, and watch the below video to see the entire process in action.